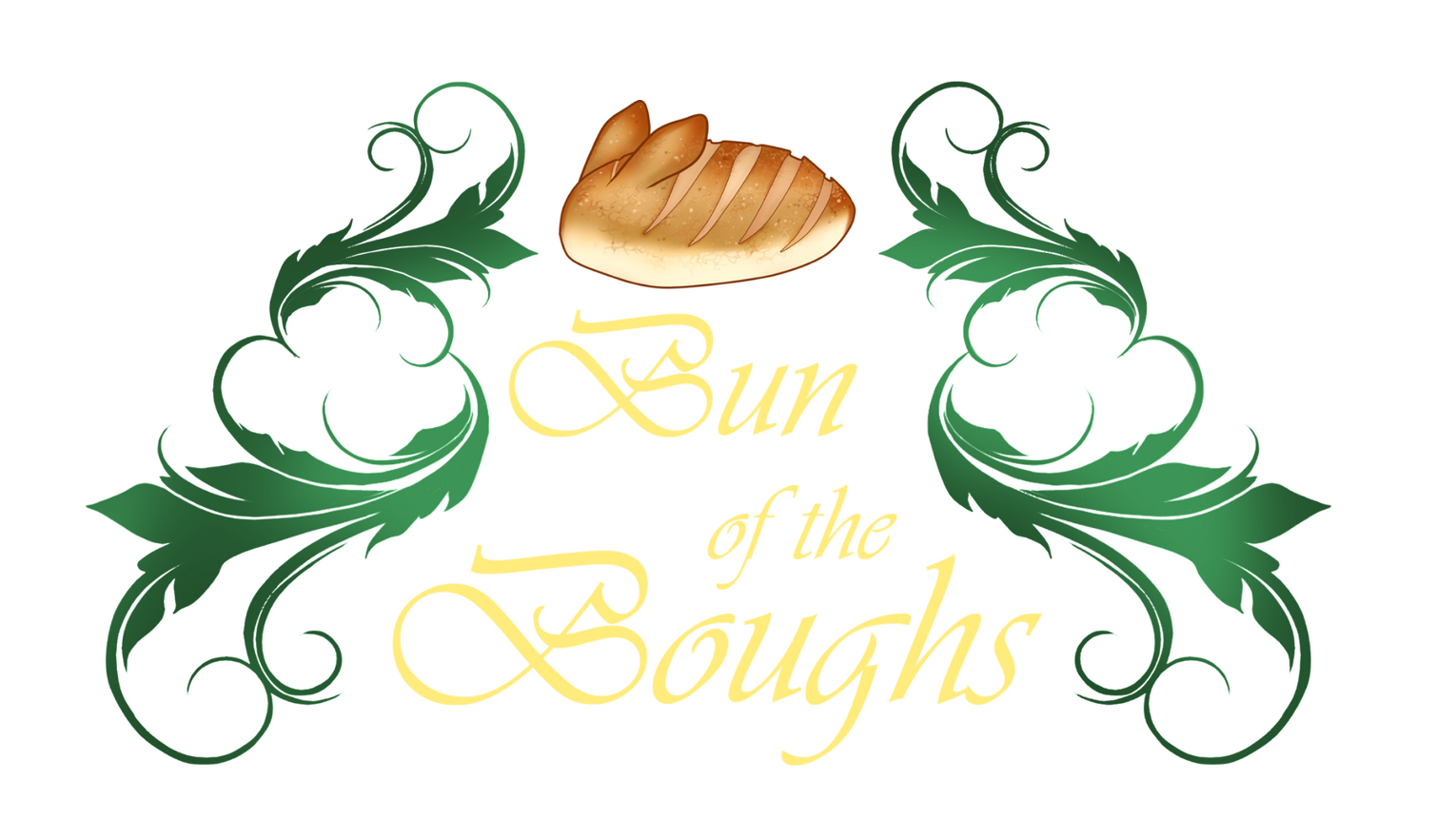 The Twelveswood's Best Kept Secret
---
A small take-out and dine in restaurant operating out of a cottage nestled in The Black Shroud, run by aspiring culinarian Chantico Dei-ijla.
(Balmung- Plot 34, 12th Ward, The Lavender Beds)
Small Plates
---

Deviled Eggs
Boiled Apkallu eggs stuffed with creamed yolk and sprinkled with paprika and parsley.
Finger Sandwich
The Bough's take on a Bismark classic: Tangy egg salad and buttery La Noscean lettuce nestled between thick slices of toasted walnut bread.


Lemon Waffle
Crisp on the outside and filled with fluffy lemon tartness on the inside, comes topped with powdered sugar and a side of maple syrup.
---
Seasonal Soup & Salad
---
Cawl Cennin
A nutritious and comforting soup made from leeks and onions sautéed in butter and mixed with chicken stock.
Morel Salad
Mixed green salad topped with sautéed morel mushrooms, a dash of olive oil and sesame seeds.

---
Entrées
---
(All entrées are served with choice of mashed popotoes or a kaiser roll)

Loaghtan Cordon Bleu
Lean loaghtan chops stuffed with thick slices of cheese and smoked bacon, breaded, and fried to a golden brown.
Roast Canard
A perfectly roasted canard breast, drowned in a sweet and sour sauce made with fresh honey and two types or oranges.


Seafood Stew
A veritable bounty of Northern freshwater crab, shrimp and mussels boiled in a rich and spicy tomato broth.
Lentils and Chestnuts
A traditional Shroud comfort food consisting of Lalafellin lentils and Gridanian chestnuts boiled in sour red wine.

---
Desserts
---


Cookie Platter (4)
A platter of sweet acorn and spicy ginger cookies freshly baked from the oven. Pairs best with one of our seasonal beverages!
Sohm Al Tart
A decadent Ishgardian confection made from tapered layers of chestnut and maple cream, said to resemble the sacred Dravanian peak itself.

---
Seasonal Libations
---

Spiced Cider
Warmed golden apple juice slow mulled with zesty ginger, cloves, and whole cinnamon sticks.
Hot Chocolate
Rich, chocolatey beverage made with pure, imported kukuru powder and warm yak milk with a touch of sweet birch syrup.

(A rotating selection of fruit juices and regional spirits are also available)
---
Contact
IGN: Chantico Dei-ijla (PST)